I am sooo excited! I have joined forces with some of my amazing blogger friends to help make your Valentine's Day planning easier. Starting on February 1st we are going to bring you the 14 Days for the Love of Teaching FREEBIE Blog Hop.
We hope to make your planning a little easier, and bring some educational fun into your classroom.
Here's how it will work:
The blog hop will begin on February 1, at Ms. Smarty Pants.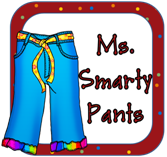 After you download your first freebie follow the link on her post for the second freebie the following day at another blog. On the eleventh day you'll be hopping right back here for a Valentine freebie from me.
Happy blog hopping!