I LOVE visiting Farley's monthly currently linky. I spend so much time hopping from blog to blog to see what everyone is up to. If you have stopped by to see what I have been up to here you go...
Currently ...
I am
listening
to The Voice. I recorded the premiere and it is A-M-A-Z-I-N-G! I just can't get enough of Blake Shelton. I think the four coaches are going to mix well together. Should be a great season!
I am
LOVING
my son's graduation pictures. We picked up the proofs today. How are we ever going to decide?????
I'm
thinking
about parent-teacher conferences. Yep, it's that time. I love meeting with families but I know that by Friday I will be EXHAUSTED which is why I am
needing
to head to bed.
Yesterday we had the most beautiful temperatures. I went for a walk without a jacket! I am so
wanting
the rest of the snow to melt - come on summer!!!!
So, that's what I've been up up to. I love hearing what you're up to. If you have a blog I'll probably be stopping by, if not feel free to leave a comment :-)
If you love the currently linky as much as I do you can find link to lots more by clicking on the picture below.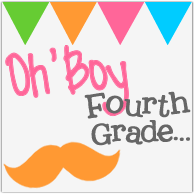 Now that I can see a little of my garden I was THRILLED to see some crocuses and tulips peeking through. It made me think of my flowers tens and ones place value Mystery Pictures. They're available at
my TPT store
both individually and in a
bundle
.
As usual, I'll send a copy of this activity to the first 2 followers who comment on this post.
Happy April !!!