I was thrilled, amazed, and honored to have been chosen by Lisa over at
Growing Firsties
as one of her Shout Outs for February!! She said the nicest things about me that I took my laptop right to my hubby to have him read it right away!
Together with Katie at
Teacher to the Core
, Lisa is hosting a Shout Out Linky. Click on the picture to read all about it.
I have made so many new blogger teacher friends with amazing teaching ideas that choosing 2 to shout out about was not an easy task! For a blog that has more followers than me I chose Samantha at
Ms. Smarty Pants.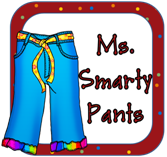 Not only does she create amazing products, she has been busy behind the scenes organizing a 14 Days of Love Valentine Freebie Linky (of which, I am day 11) to help make your planning easier and that made her the perfect choice!! If you haven't checked out the ideas she has on her blog and at her TPT store you are missing out!!!
Choosing a blog with fewer followers than me was another challenge but then I thought of my new friend Cyndie at
Chalk One Up For the Teacher
because I cannot understand why she doesn't have more followers!!!
You have got to check out the pictures of her Bee themed classroom! ADORABLE!!! She is also the host of Day 2 of For the Love of Teaching Freebie Blog Hop.
So head over there now, grab her freebie and find out where you will find tomorrow's freebie! There's a also a few hours to enter my
football giveaway
if you haven't entered yet.
Before I go, just a quick remineder about the TPT sale on Sunday. I will have all my products 20%off. Don't forget to use the code SUPER when you check out for an additional 10% off.
button by Chalk One Up For the Teacher

AND as if that's not enough don't forget to head over to An Educator's Life for Share the Wealth Saturday freebies!
Have a great Saturday!!!